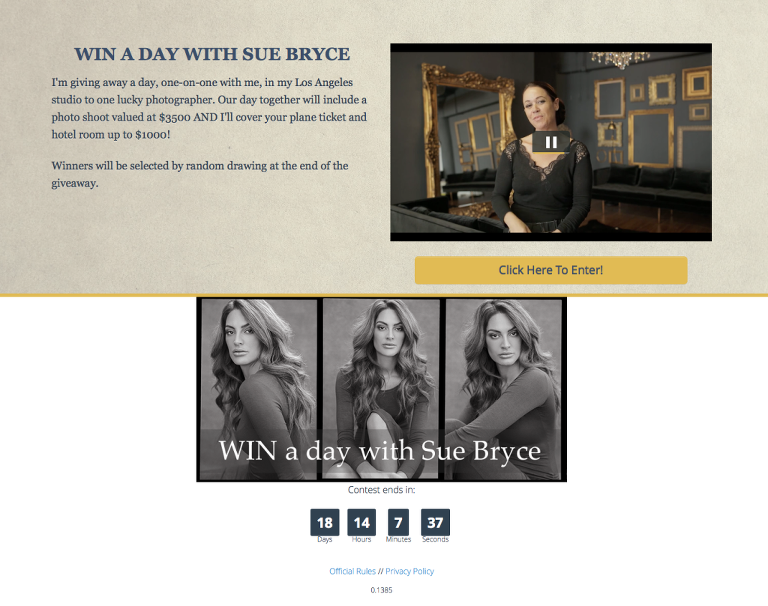 I know what you're thinking…how desperate is Jenny that she's hawking a contest on her blog? This isn't just any contest, ya'll! This is a contest to spend a day with Sue Bryce! SUE. BRYCE. Gah…what I wouldn't do to spend a day under her wing learning all that she has to offer! And I would get to breathe the same air! I would be an instant success then, right? And…and this is a big AND…I would have the opportunity to work in her brand new studio! It is gorgeous! It's everything that I would want in my own studio. Industrial. Elegant. Great window light. High ceilings. Gorgeous. One day. By the way, I could listen to her talk/ teach all day. (She's originally from New Zealand and has the sweetest accent.) I take in every opportunity to see what she's put out there on social media or her classes on Creative Live.  Not only does she teach you lighting techniques and the mechanics of photography, but she's so good for the soul. Such an inspiration! She encourages every photographer to find their confidence and make their photography business their own. Sue Bryce Photography Contest
If you're a photographer and you love her as much as I do, you, too, can take part in this contest. Just click on the following link:
Best of luck to all of us!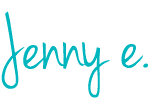 *Jenny E Photography is based in Ocala Florida and specializes in family photography, senior photography & dance photography. Sue Bryce Photography Contest